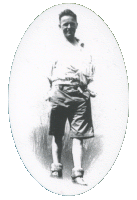 Important announcement
4th January 2021
The worldwide Covid-19 pandemic is continuing to affect all our lives. It is understandable that as fell runners we seek "release" through our sport. However fell running does not exist in isolation, self or otherwise, and we need to consider any knock-on effects of what we do. All fell racing in the UK remains on hold for the foreseeable future, partly due to gatherings of large numbers of people and partly the risk from those people travelling from, and returning to, different communities.
The government has recently re-introduced a national lockdown, the restrictions include a ban on overnight stays away from your home. By default this means that being on the fells overnight is not allowed.
We have no way of knowing whether the government intend to introduce future restrictions or indeed what they might be or how well they will be enforced.
In light of the above, the Club recommends avoiding travelling to the Lakes for recces, postponing any attempt and further will not accept any successful attempt that takes place should that individual decide to go ahead whilst the current national restrictions are in place.
"The mountains will always be there. The trick is to make sure you are."
Don Whillans